Woking and Sam Beare Hospice and Wellbeing Care timeline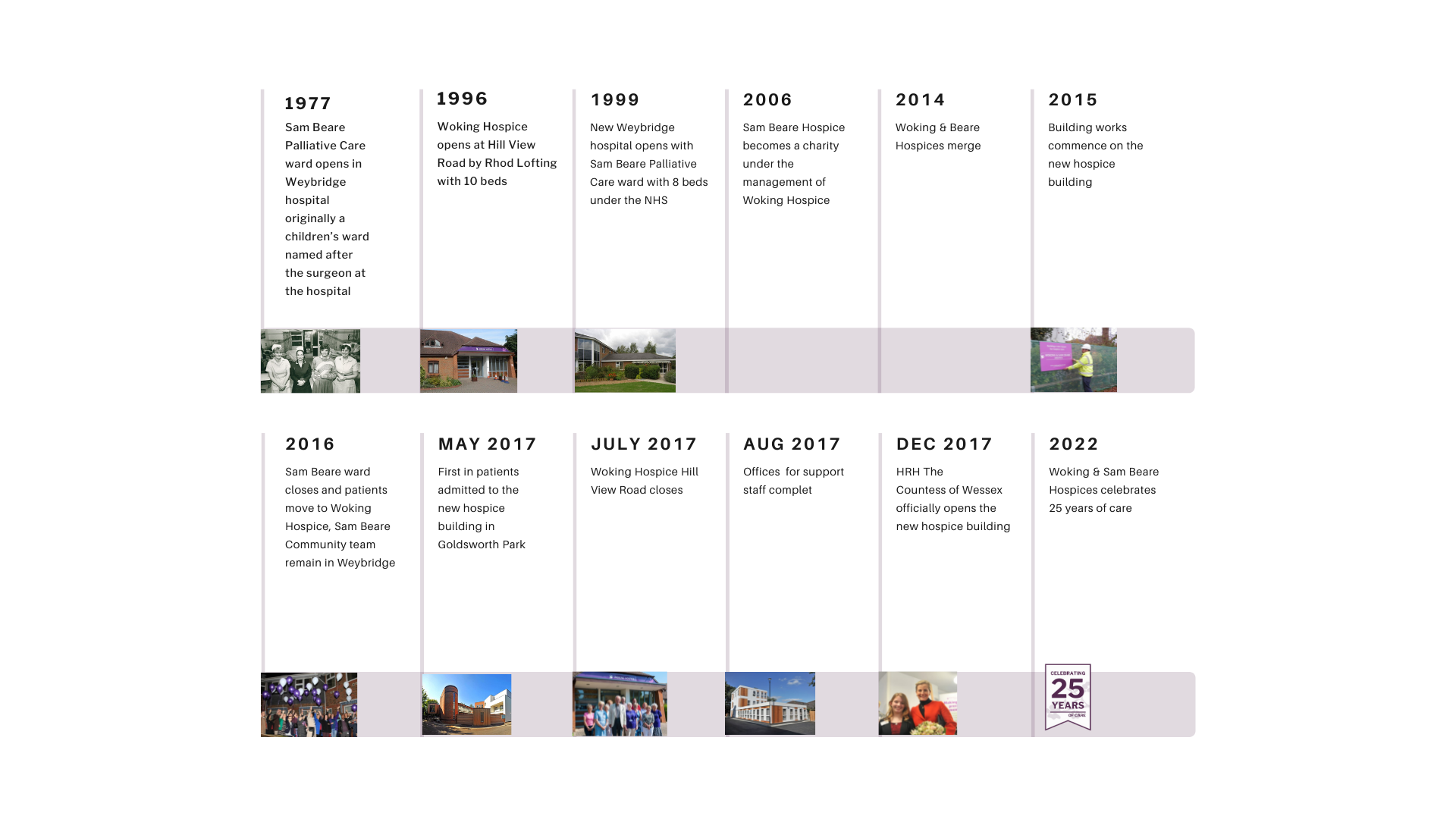 The decision to merge Woking Hospice and Sam Beare Hospice to the facility in Goldsworth Park, Woking was made in 2014. To find out more about the new build please click here.
The decision to merge the two hospices to one site was primarily because we put our patients at the heart of everything we do, but also to enable us to increase our impact and reach by:
Offering the best possible facilities and care for our patients
Providing 20 private purpose built rooms, each with an en-suite bathroom and balcony
Having a private family area and capacity for overnight stay
Offering two bariatric rooms
Enhancing our Wellbeing Centre
Improving the environment to maximise patient and visitor comfort and wellbeing
A purpose built multi-faith suite
Reducing our ongoing costs by being on one site
Our community teams deliver care to some 800 patients at any one time either in their own homes or in a care or nursing home across North West Surrey.